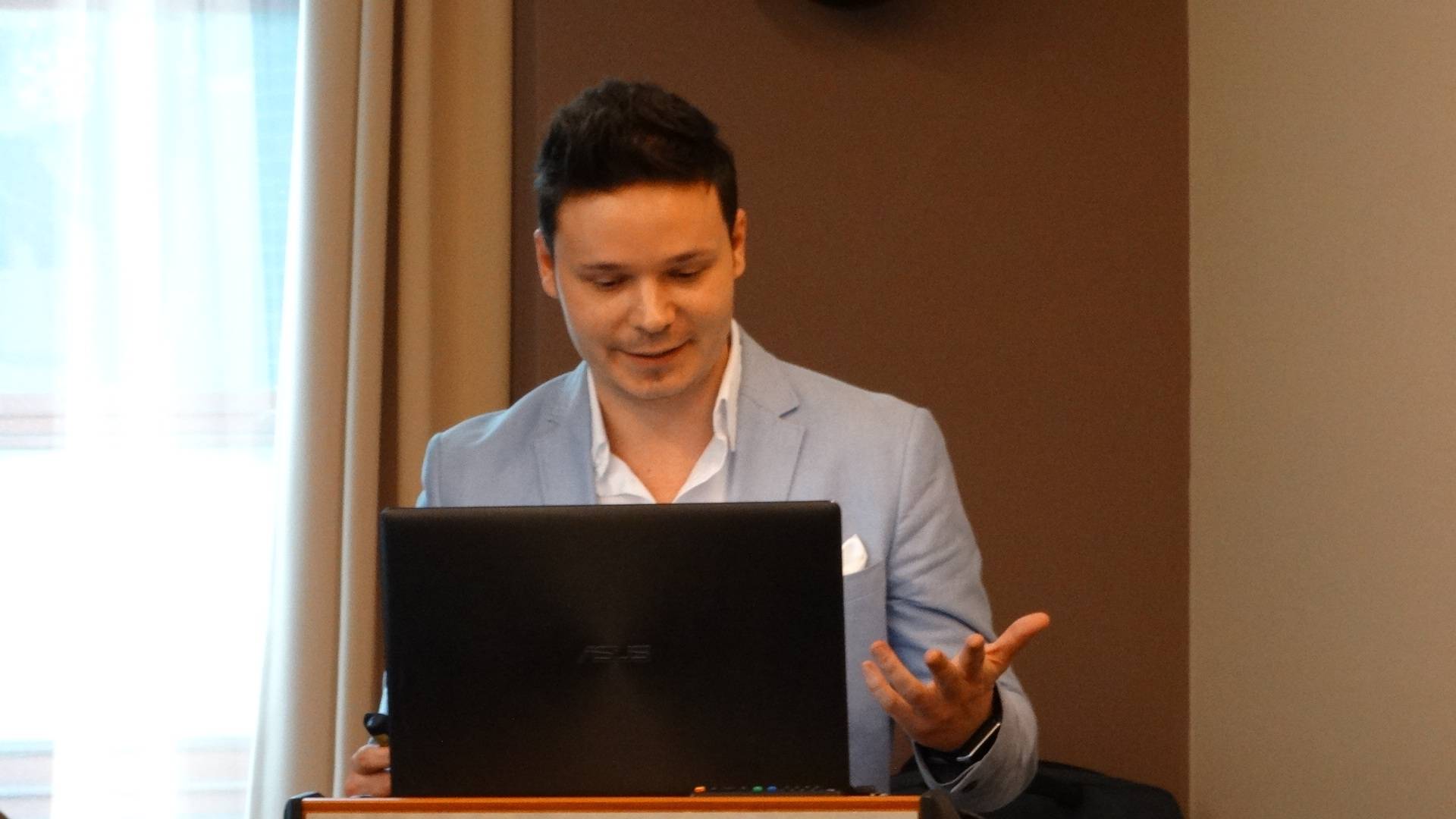 Let's celebrate the miracles of the digital age, while also using them responsibly.
Every day, the digital revolution reveals new innovations, offering us solutions that could significantly impact our daily lives in the near future. But do these innovations have any unintended negative side-effects?
Self-driving cars, virtual and augmented reality, artificial intelligence, robots – these are just a few of the innovations which the digital era has brought into our lives. Some of these have already become part of our everyday or are on the cusp of doing so. And it'll happen sooner than you'd think.
The First Hungarian Association for Responsible Innovation (Hungarian acronym: EMFIE) organized a professional workshop titled "Digital technologies – The Future Is Closer Than You Can Imagine," with the goal of raising awareness through concrete examples of the possibilities and hidden risks of digital technologies, and explaining to the audience how to innovate responsibly.
First, the attendees had the opportunity to learn about the possible benefits and risks of self driving cars in a presentation by Miklós Lukovics, Ph.D (EMFIE). They learned that tests of self-driving cars have advanced to the point where these cars are driving in traffic in 77 cities around the world. Gábor Szegvári (PC Trade Systems Ltd.) raised awareness about the dangers of infocommunication systems and gave advice on preventing these dangers. Máté Ballai (Modern Enterprises Programme) introduced the latest digital solutions and options for local companies to gain a competitive advantage.  Zoltán Papp (Modern Enterprises Program) explained the details of the new data protection regulation (GDPR), which came into effect on May 25th. Then, Péter Lajos (Social Steps) shared information about current social media trends that are available to small and medium-sized enterprises. Richárd Dönczi (CreatIT Kft.) dazzled the audience with the hidden potential of augmented and virtual reality. Finally, Zoltán Gyarmati (Csongrád County Government) explained how to use digital assets to modernize Csongrád County's traditional industries.
This event was part of project ROSIE. Project ROSIE is made possible by Interreg Central Europe, with support from the European Regional Development Fund, co-financed by the European Union and the Hungarian State.
Find more information on the project website:
http://www.interreg-central.eu/Content.Node/ROSIE.html
http://rri.hu/rosie
Source: http://www.archenerg.eu/index.php/hu/kezdolap/408-oruljunk-a-digitalis-csodaknak-de-felelossegteljesen-hasznaljuk-oket