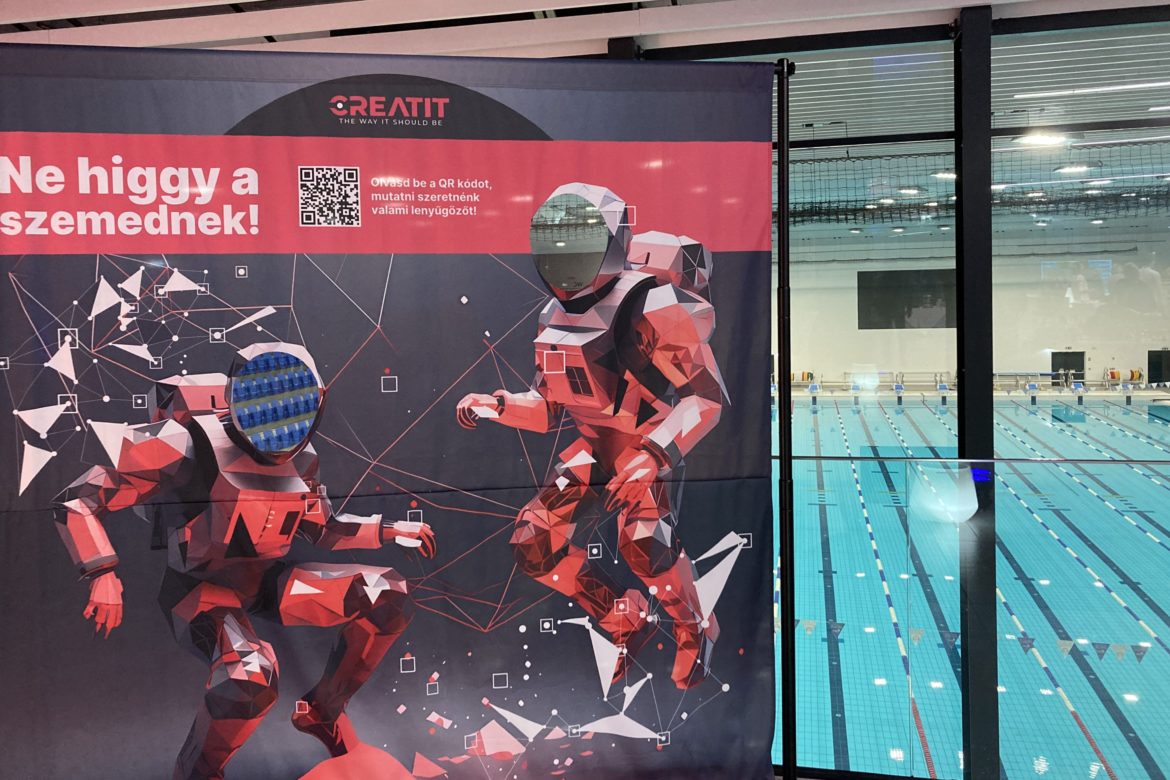 We imagined an interactive rollup using augmented reality technology, which was presented for the first time at the TOP 100 Business Evening, an event organized by the Csongrád-Csanád County Chamber of Commerce and Industry.
We produced a 2 x 2 m canvas, which we think is flashy on its own, but when you download our app and point a smartphone or tablet at it, it completely takes on a new life. People can stand behind the head cut-outs and take photos with different digital backgrounds.
The theme of TOP 100 Business Evening was Monopoly, so participants could choose from skyscraper, prison and money rain-themed photo walls, but this content is fully customizable, we can create spectacular backgrounds for any event.
If you're interested and want one for your event, contact us! +36 20 588 2967